Horseback Riding
Trail Rides and Horseback Tours
We supply horse, tack, and trail guide. There is no charge for vehicle travel time to the site.
Minimum two riders per tour/trail ride.
Per rider - $35 per hour per horse
No charge for Miniature Horse Carriage Driving

Horseback Riding Lessons

Driving Tours
We can provide general information for self guided driving tours.
Riding the Trails
On Horseback

Whether a beginner or experience, we have the horses and trails to fit your comfort zone.
Miniature Horse Carriage Driving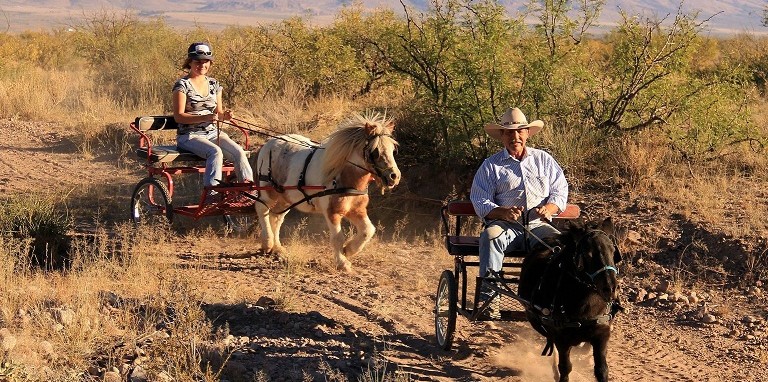 If full size horses are not your cup of tea, try driving the desert trails in our miniature horses